General information
General information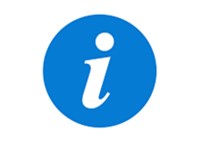 MOJA KUĆICA TOURIST AGENCY
Registered in Croatian Court Register - Commercial Court in Rijeka
Legal form: Limited liability company, LLC
Register number (MBS): 040143631
OIB (Identification Number): 42111768790
Account opened
Privredna banka Zagreb d.d., Radnička cesta 50, 10000 Zagreb
IBAN: HR7523400091111139699
SWIFT: PBZGHR2X
Residence: Brajdine 95, 52203 Medulin, Croatia
Share capital: 24.000,00 Kuna - Payed in full amount
Founder: Evguenia Tranfić
Authorized representatives: Goran Tranfić
Acting type: Tourist agency acting as travel organizer and/or intermediary
Identification Number (ID-Kod): HR-AB-52-040143631
Office address: Brajdine 95, 52203 Medulin, Croatia
Office Manager: Dorijana Rumin
Email: info@karavela.com
Phone: 00 385 52 576 919
Fax: 00 385 52 576 919
Working Time: Monday to Saturday 08:30-21:00
Competent authority: Državni inspektorat, Turistička inspekcija, Šubićeva 29, 10000 Zagreb, Hrvatska
The conditions, content and prices of the published accommodation services are clearly highlighted with each published accommodation service. The Agency undertakes to abide by the same, and waives the right to change after the guest has paid the advance / reservation confirmation of the published accommodation service.
NOTIFICATION ON THE METHOD OF SUBMITTING CONSUMER COMPLAINT
We inform consumers and other tourist service users that their written complaints can be filed in the business premises of the company at Brajdine 95 – Medulin. We will acknowledge receipt of the complaint in writing without delay.
A complaint can also be filed by:
Post to address:
Tourist agency Moja kućica d.o.o.
Brajdine 95
52203 Medulin
Croatia
E-mail: info@karavela.com
Fax: 00 385 52 576 919
Please provide the following information when filing complaints:
NAME AND SURNAME
STREET AND HOUSE NUMBER
PLACE
We will reply in writing to you within 15 days of receipt of the complaint.