Frequently asked questions
Frequently asked questions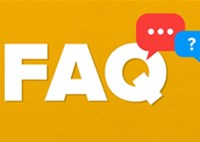 How to book accomodation?
- Enter dates and number of people into the form "
- Enter your personal data (your e-mail address is the most important data)
- If you have any special requests, leave a message or a note for the agency
Your request has been successfully received and within 24 hours you will receive an offer of our agency for the requested accommodation or if the requested accommodation is not available you will receive an offer for another alternative accommodation.
If you need any help through the reservation process, just contact us by phone at +385 52 576 919 or send as an email on info@karavela.net.
Our team will be more than happy to help you!
How to confirm the reservation – what do I have to pay and when?
When booking, the customer is required to pay an advance money of 20% -30 % of the total renting amount within 24 hours of availability confirmation to the agency account also by bank or credit card through PayPal on our website. In the case of a short stay, the amount to be paid in advance will be greater than 20% of the total amount.
All the information you might need to make the payment will be sent to the e-mail address you provided while booking accommodation through our website.
Once we receive your payment and it's visible on our registered account, a Confirmation of the reservation will be sent to your e-mail address with all the details about the owner included.
The rest of the payment till the total amount,must be paid at the arrival directly in the tourist agency. The payment on the reception shall be accepted with cash and credit cards (MAESTRO, VISA and MASTERCARD).
How can I cancel or change my reservation?
Change or cancellation of reservation should be done in writing (by e-mail).
After you start using the booked services, the change of reservation is no longer possible.
Does change or cancellation of my reservation include any fees?
In case of a reservation change, when the change is possible, we charge a fixed administrative cost. (the following are examples of changes: changes to the number of customers, changes to arrival / departure dates).
In case of a cancellation of reservation we also charge a cost as a percentage of the total amount, depending on the time when the cancellation occurred.
All fees are explained in the article "THE CUSTOMER'S RIGHT TO CHANGE AND CANCELLATIONS" in General terms and conditions.