Privacy Policy
Privacy Policy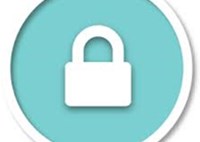 Privacy Policy
Moja kućica d.o.o., tourist agency, Brajdine 95, 52203 Medulin, Croatia, www.karavela.net , info@karavela.net respects the privacy and rights of the users of its website. With this communication, we wish to explain to all our users the ways we handle the personal data we collect: which data is saved, for how long, and in which way they are used.
Which personal data are collected by karavela.net and how are they used?
Visit to our website:
Which personal data are collected?
By coming to our website, our web server automatically collects information about your computer's IP address, the type of web browser, domain name, time of access, address of the website you came from and information about the pages you visited on our website and actions you made during your browsing on our website. Certain data (but not personal data) are also saved in cookies in your web browser. More details will be given in the text that follows.
What are they used for?
The data collected by our web server are automatically used and accumulated for statistical purposes on website usage, all to the scope of improving the quality of our website. We would like to point out that our web server does not collect your e-mail address or any other information which might identify you.
For how long are they saved and with whom are they shared?
The collected information are automatically deleted in a short time period and are not shared.
Booking of accommodation:
Which personal data are collected?
The personal data collected from you during the booking process or registration on our website are your name and surname, country, phone number and e-mail address.

In some special circumstances, we might ask you to provide additional information, depending on the terms and conditions of the service provider. These are exclusively information needed by the service provider in order for the service to be delivered in the best possible way.
What are they used for?
In order to provide you with the high quality service you ordered, it is necessary that you are informed in a timely manner about all actions and activities related to that service. In doing so, we contact you by phone only if we assess that it is in your best interest that the information reaches you as soon as possible, and we send all other information related to your inquiry or booking by e-mail: payment instructions, reminders, voucher, instructions on arriving to your destination... In doing so, no promotional or marketing notifications come to your e-mail address.
With whom are they shared?
Data of the users of our booking services are shared exclusively with the service provider. In doing so, we only share the data necessary for fulfilling of the obligation originating from accommodation service providing.
For how long are they saved?
If you have become our user exclusively for the purpose of using one of our services, your data will be saved for the needs of administrative / accounting processing of your booking, maximum 6 months after the end of your stay.
Use of cookies
Cookie is a text file that is placed on your hard disk by a web browser, after you visit our pages for the first time. Cookie provides faster reading of already visited sites. Cookie does not contain any personal information, but it helps us to provide you special services while you are on Web.
The main advantage of cookies is saving time and easier access to the site. The purpose of a cookie is to tell the Web browser that you have returned to a specific page. Statistical information about the visit of the certain information are created using cookies, therefore they are important in recognizing users wishes and determination of the development of our offer and our site.
Cookies are also used for Google Analytics, a tool for website analysis by the company Google.
Cookie is an option that is offered by your Web browser. Most Web Browsers are adapted to accept cookies automatically, but if you want you can modify your browser settings to decline cookies.
In what way does karavela.net ensure the security of collected data?
Agency takes special care about the security of collected users' data, as well as to protection against loss, modification, unauthorized disclosure and any form of data abuse. Questionnaire compiling, mail contact forms, booking requests... are all surveilled and highly protected processes.
Agency computer system is designed and uses software which disable every unauthorized access to your data. Our web server is additionally protected from unauthorized accesses (physical or electronic). Your personal data is stored on computers with limited and crypted access.